Fort Myers Florida is famous for its sandy beaches. But did you know it also has world-class urological facilities and at Florida Urology Physicians we have some of the most respected Fort Myers Urologists in the country? Our expert Fort Myers urologists are all certified by the American Board of Urology.
We are Florida Urology Physicians and we have four state-of-the-art urology clinics in beautiful Southwest Florida. We have a urology clinic in Bonita Springs, Fort Myers, Cape Coral, we opened an outstanding urology clinic in Punta Gorda FL. Our urologists could have settled for the most prestigious office in Fort Myers but we went the extra mile to bring Florida Urology Physicians to your city.
Millions of people suffer from easily curable urinary problems, but neglect to get help. Florida Urology Physicians is here to help you with the information you need to choose the right urologist.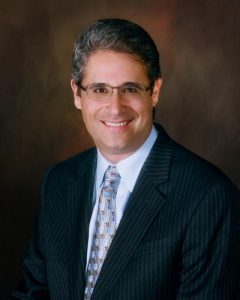 Brian Schwartz, MD – Fort Myers FL Urology
Dr. Schwartz is a specialist in Urology, emphasizing in prostate cancer, invasive treatments for kidney cancer, kidney stones, and incontinence, erectile dysfunction, vasectomy; and urologic prostate laser treatment. He proctors urologists in various vaginal sling procedures and Photoselective Laser Vaporization of the Prostate (PVP). Dr. Schwartz is Certified by the American Board of Urology.
You can trust a board certified Florida urologist with four clinics in Southwest Florida:
Don't let fear or procrastination delay your visit to a Fort Myers Florida urologist. Our local urologists are prepared to help you feel better with privacy and compassion. When you choose us, you're choosing a team of dedicated Fort Myers, Cape Coral, Bonita Springs, and Punta Gorda urologists that have the training and knowledge you deserve.
We keep you informed on all updates in urology by providing the latest news articles from around the globe concerning urological health.
Our Fort Myers urologists are specially trained in:
Florida Urology Physicians is dedicated to providing you with total urinary health. Our Fort Myers urologists use the latest kidney cancer treatment technology, making us an ideal urology cancer provider in Florida. We strive to be among the best in Fort Myers Urology. We hope you'll take a moment
to learn more about our unique areas of specialty.
Time for a screening?
Click HERE
to schedule a visit with a board certified urologist.