Natasha Persaud, Digital Content Editor
December 08, 2015
Why Men Are Satisfied With Penile Implants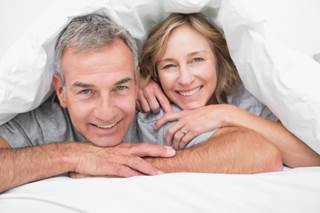 In a small study, 79% of men reported satisfaction with penile prosthesis implantation surgery, supporting its use as an erectile dysfunction treatment.
Men report a high degree of satisfaction with penile prosthesis implantation, including qualitative effects on their sexual, psychological, and relational wellbeing, according to the findings of a small study.
Ana Carvalheira, PhD, of William James Center for Research in ISPA University Institute in Portugal, and colleagues analyzed questionnaire responses from 47 men with severe erectile dysfunction (ED) who underwent surgery to receive an inflatable or malleable penile implant. All patients were treated by a single surgeon.
Previous studies have yielded mixed results, so the researchers employed a structured telephone questionnaire that included open-ended questions for participants to describe their experiences. The questioner asked: "If you could do it over again, would you choose to have the surgery?", "Would you recommend the surgery to someone else?", "How satisfied are you with the penile implant?", and "Could you explain the motives for your satisfaction or dissatisfaction?"
According to results published online ahead of print in the Journal of Sexual Medicine, 79% of men reported being fairly or very satisfied with their penile implantation surgery. For most patients, it was their first implant. Only 1 patient would not have the surgery again, and 6 were unsure. The majority would also recommend implantation to someone else.
The investigators determined the major reasons for satisfaction were improvement in sexual function and psychological wellbeing. Men mentioned feelings such as self-esteem and enhanced male identity 54 times. Improvement in sexual function also was mentioned 54 times and referred to improvement in sexual desire, erectile function, and intercourse. Men with malleable prosthesis were less likely, however, to report enhanced self-image or confidence. A few men also reported improvement in urinary function.
Relationship factors such as giving pleasure to a partner were mentioned to a much lesser extent—only 11 times. About 13% of men did not tell their partners about the surgery.
Some men expressed dissatisfaction with their penile implantation due to unrealistic expectations that it would solve a problem or fulfill a fantasy.
Overall, "the level of satisfaction with the implementation of penile prostheses is very high, therefore constituting a treatment for ED with a positive impact on the experience of men at [a] sexual, psychological, and relational level," the investigators concluded.
The researchers acknowledged several limitations including the small number of participants, the delay between surgery and the interview, and the possibility of recall bias.
Source