October 26, 2015
Few Urologists Treat Peyronie's Disease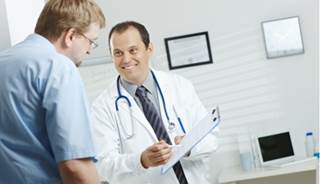 Urology subspeciality andrologists perform disproportionately higher numbers of procedures.
Only a minority of urologists treat Peyronie's disease (PD), with andrology subspecialists treating a disproportion number of cases, according to a new report.
Daniel T. Oberlin, MD, of Northwestern University Feinberg School of Medicine, Chicago, and colleagues reviewed 6-month case log data from American urologists from 2004 to 2013, using CPT codes to identify surgical procedures, including plaque injection. The investigators included 6,564 urologists in the surgical cohort; they logged 8,195 surgical procedures for PD. Of these urologists, only 1,012 (15.4%) reported a surgical case for PD, Dr. Oberlin's group reported online ahead of print in Urology. Subspecialty andrologists accounted for 54 (5.3%) of these urologists; they performed 18.5% of the PD procedures. Data showed that the frequency of plaque injections rose from 499 in 2004 to 797 in 2013, a 59% increase, whereas cases involving surgical correction remained stable, according to the investigators.
The researchers observed that urologists performed 4 times as many injections as surgical procedures for PD, with andrologists more likely to try injection than surgical correction.
The study also revealed that, among surgeries performed, 73.2% were corrections of angulation without plaque excision, 20.5% were excisions of plaque (with possible grafting) up to 5 cm, and 6.2% were excisions of plaque (with possible grafting) greater than 5 cm.
Source Renal and Urology news